The requirements for this project were more complex than the simple designs can convey. Domtar Paper Company requested a set of designs that could test ink absorption, compare their product with competitors and also be used as training guide for their technicians. 
The project was executed in three phases; black ink tests, benchmark tests and a presentation folder.
Black Ink Training Guide
​​​​​​​
The first part of the project was to create a series of posters that showcased each of Domtar's paper grades; Cougar, Lynx, and Husky. The posters needed to show various black ink techniques used in offset printing and how they reproduce on different papers. Domtar wanted the posters to be fun and creative so that they could used as wall ornaments as well as hand-outs. 
The choice of colors used in the design are to show how CMYK inks reproduce on each of the papers.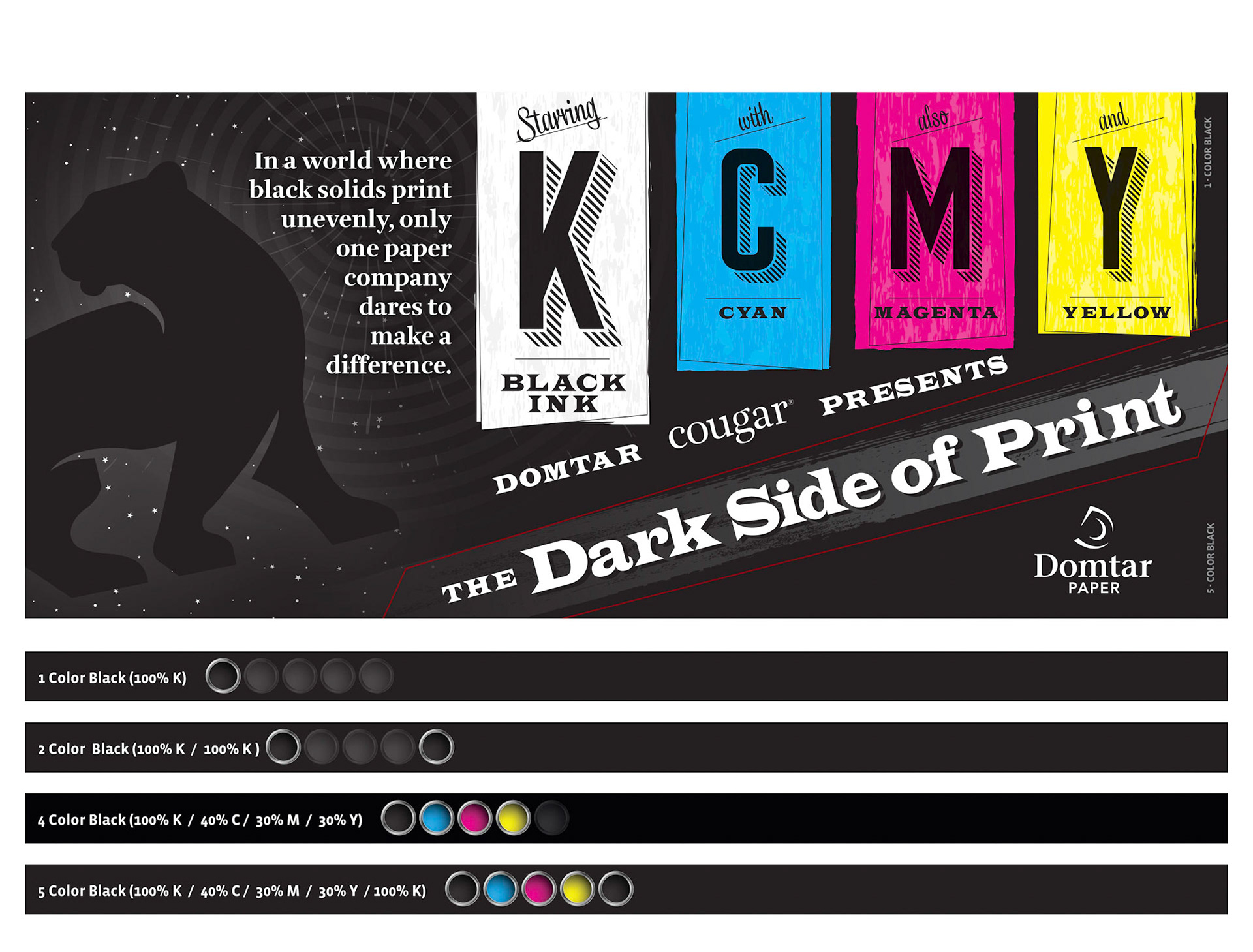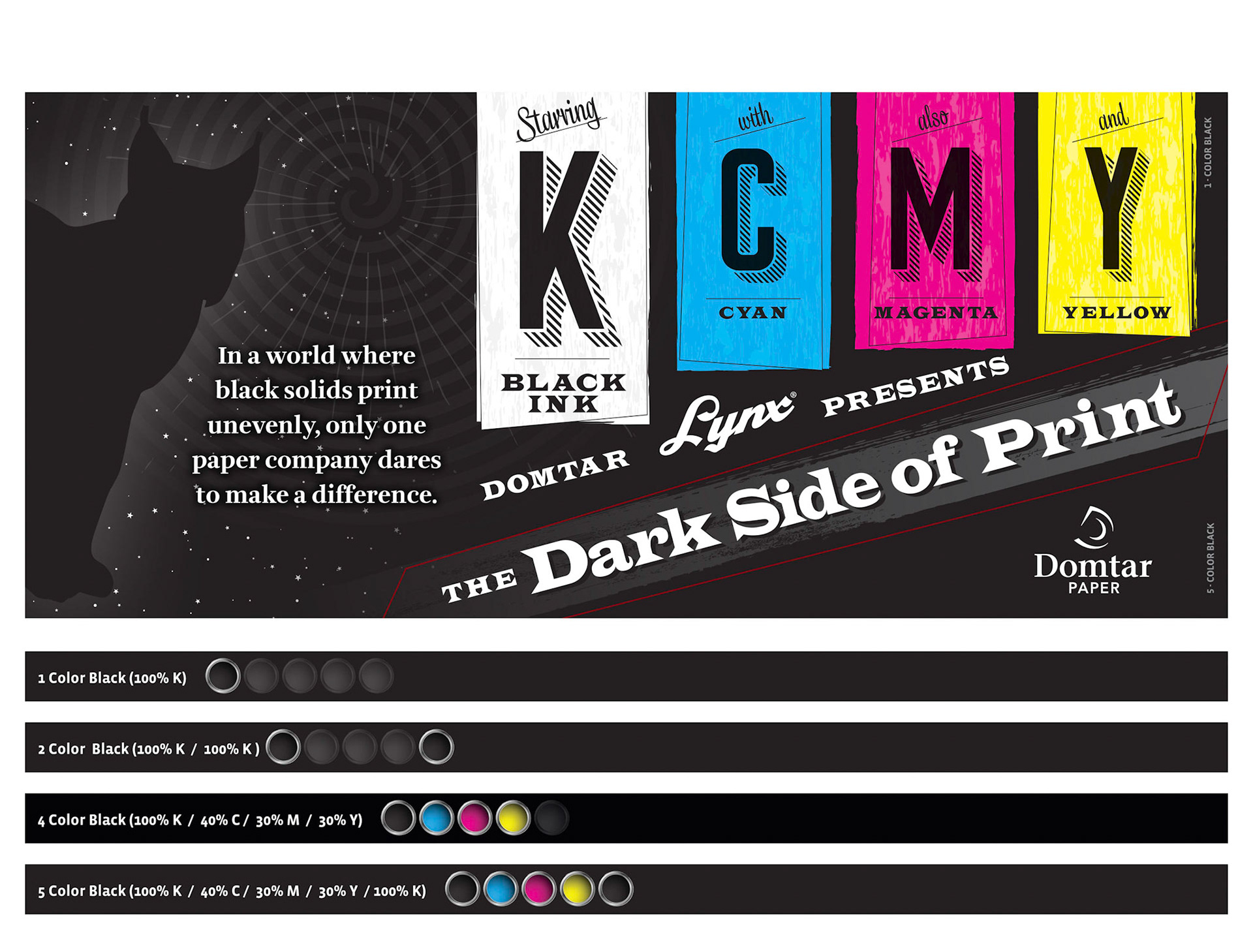 Benchmark Press Tests
​​​​​​​
The second part of the project was to reproduce Domtar's standard press test layout on multiple competitors stock. Each paper's name was imprinted with a plate change at press time.
Multi-use Presentation Folder
The final piece of the project was a generic pocket folder that could be printed in a high-quantity press run and then imprinted with specific information for each test in the future. The text in the banner on the cover and the information on the inside pockets are the imprinted elements.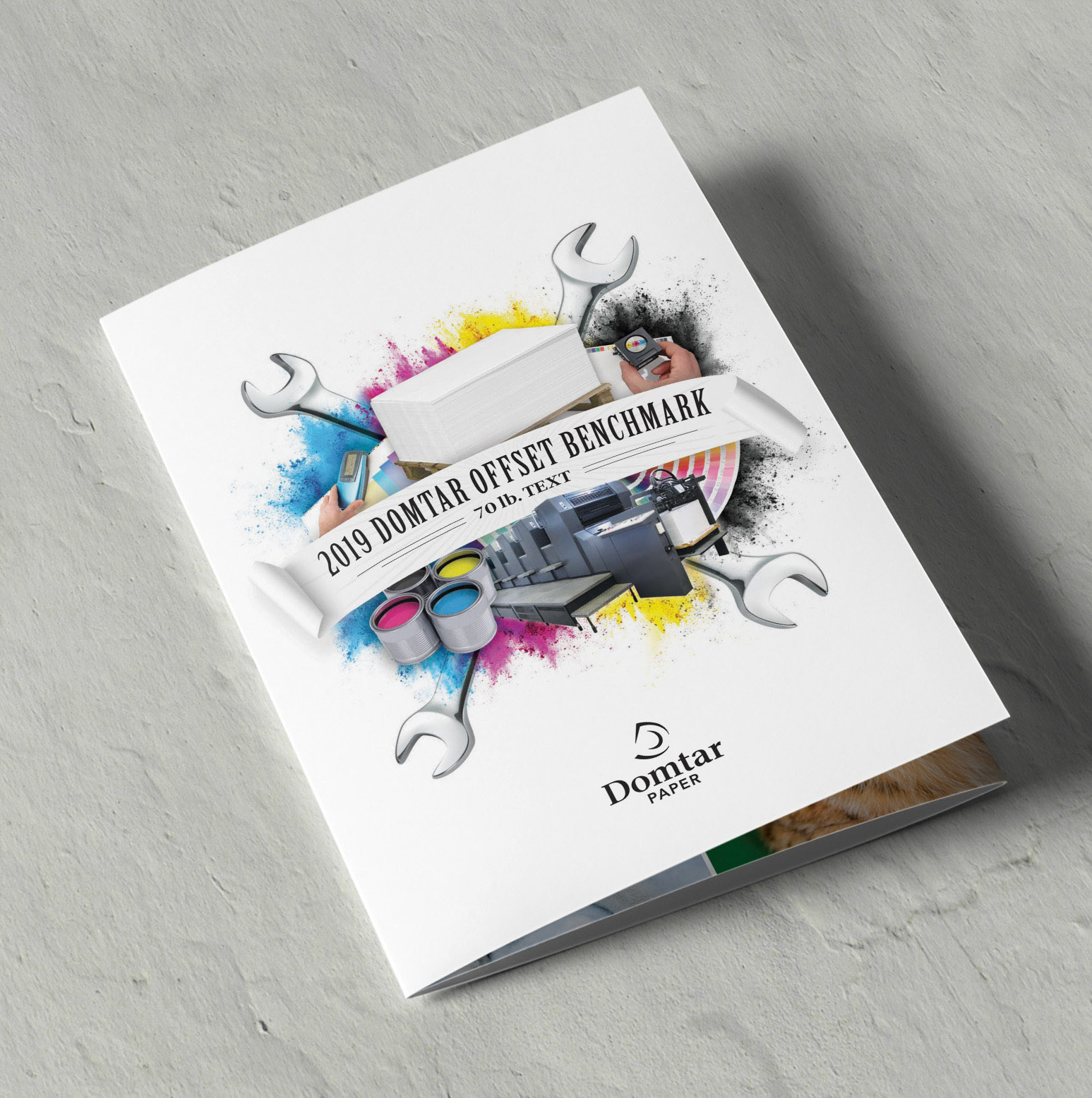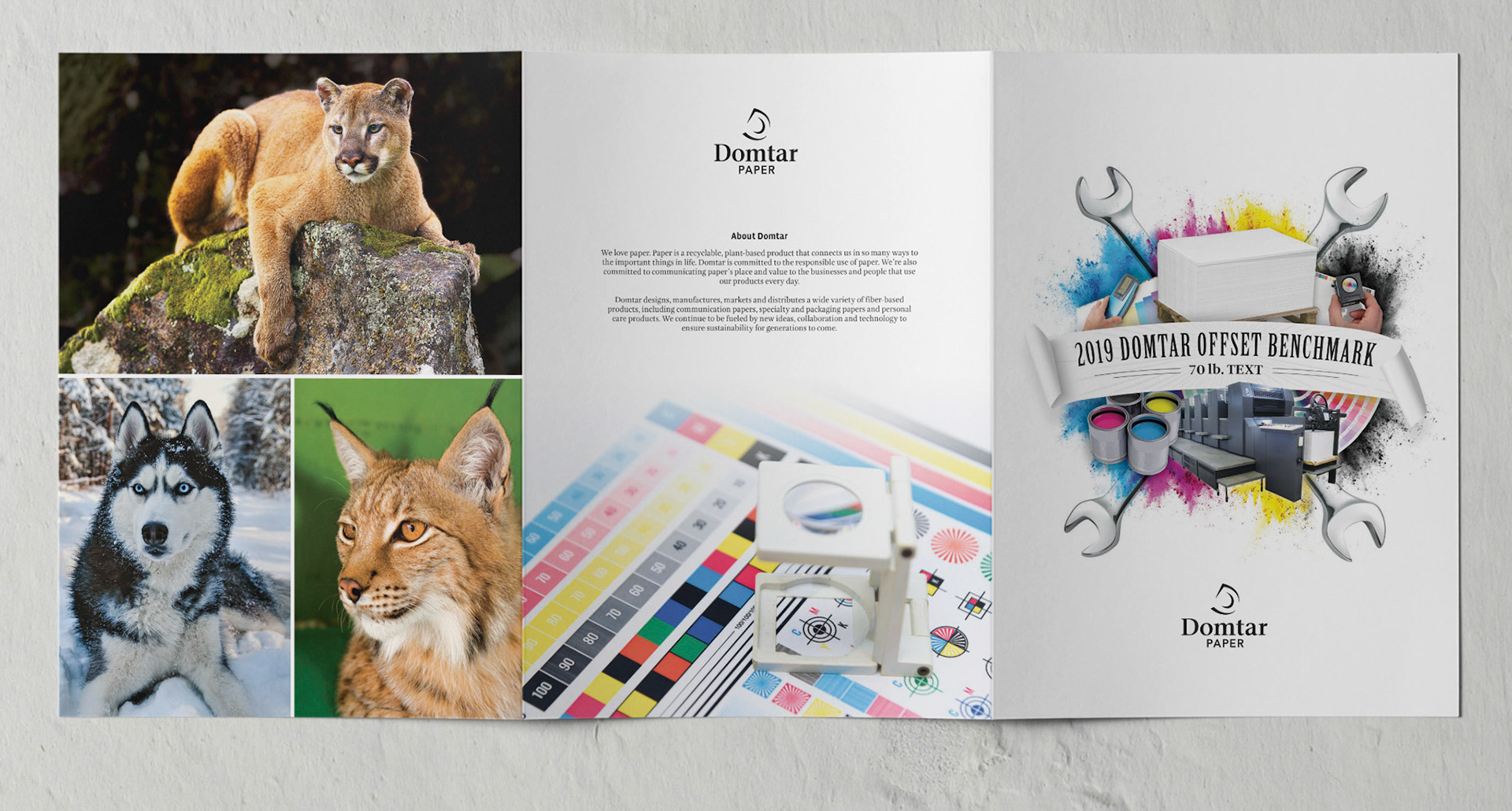 Black Ink Training Guide Concepts
These are a few of the concepts for the Black Ink Training Guide posters.