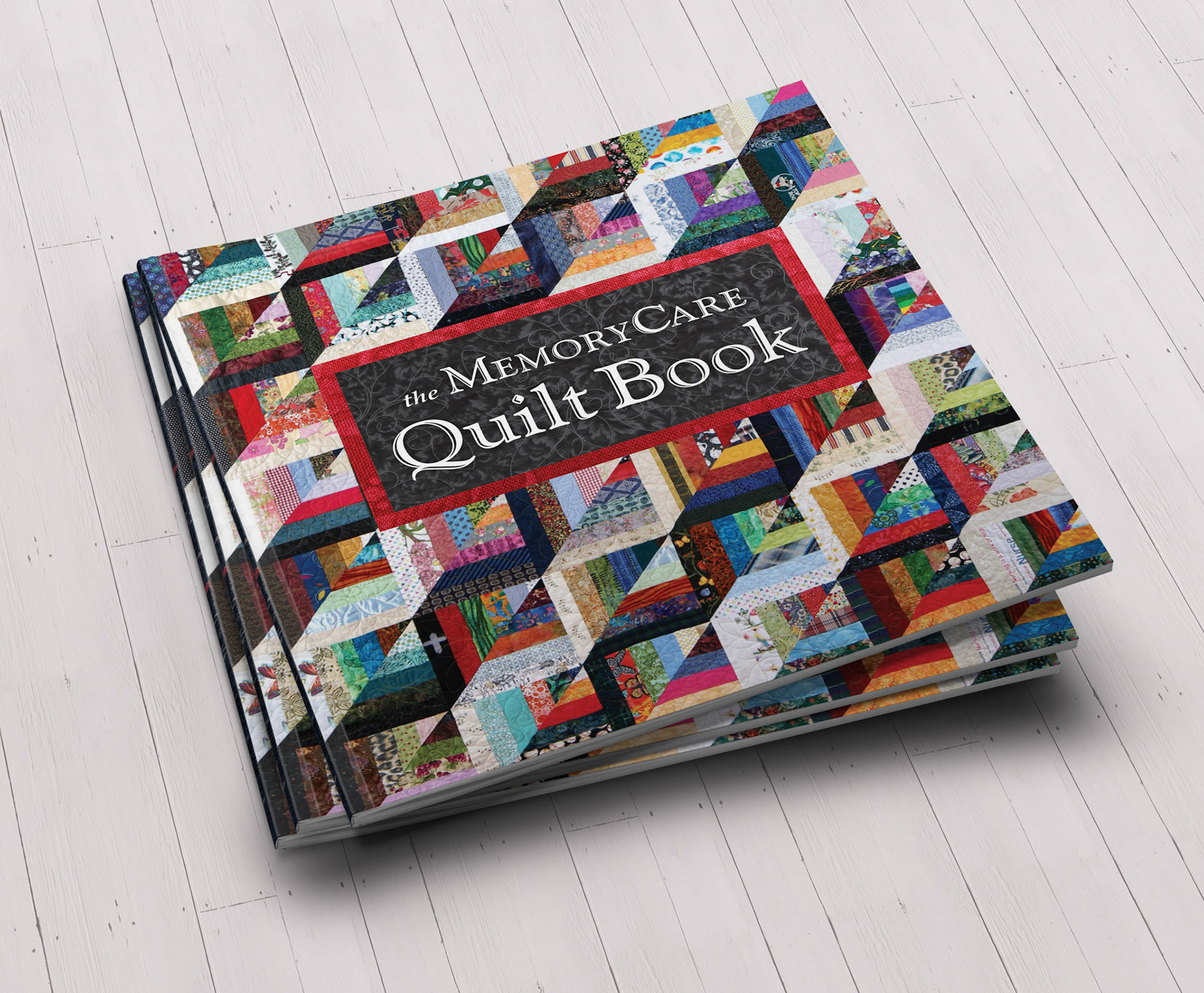 The MemoryCare Center is a facility specializing in Alzheimer's and dementia care and education. The memorial quilt was made with swatches of fabric donated by loved ones of the patients and staff. The quilt and book were presented at the opening ceremony of MemoryCare's new facility in 2017.
For the book design I was given photographs of the original fabric swatches, stories provided by the loved ones, and the finished quilt. A page for each honoree incorporating their story and fabric image was created along with a graphical grid and index to reference where each persons swatch was on the quilt. 
​​​​​​​
This was one of the most meaningful design projects I have worked on during my career. Each story of the fabrics, whether dedicated in honor of a patient or staff, was deeply moving.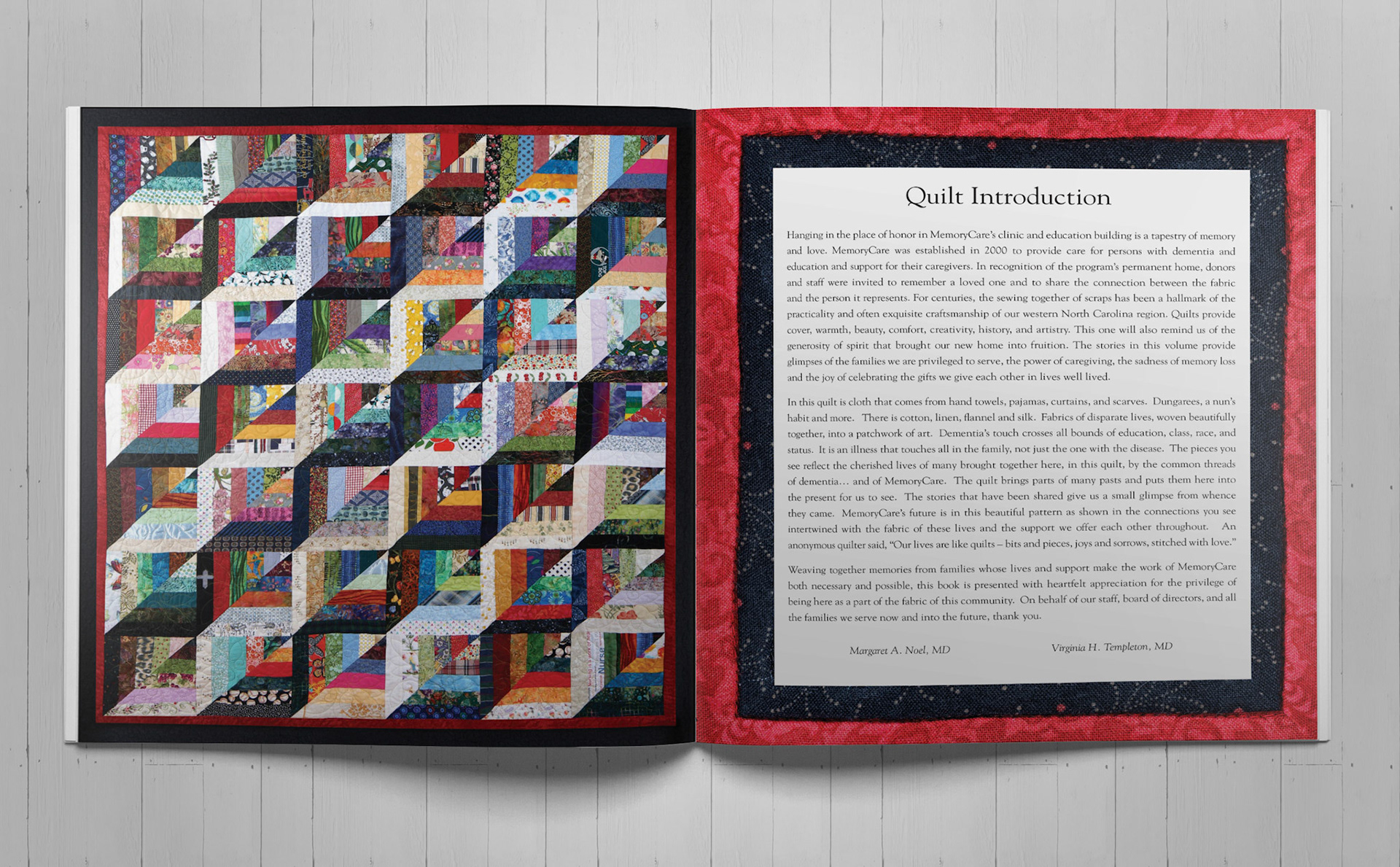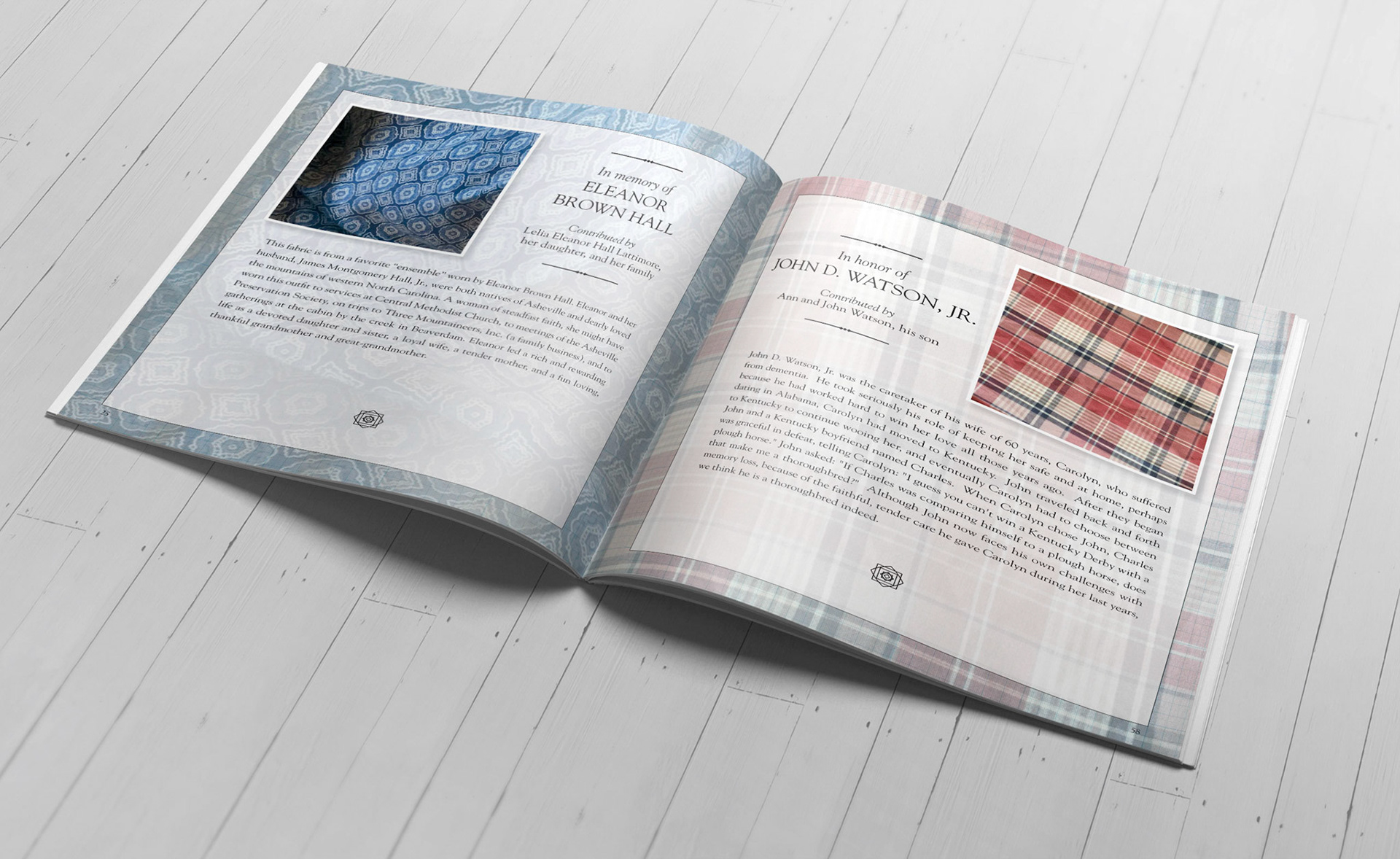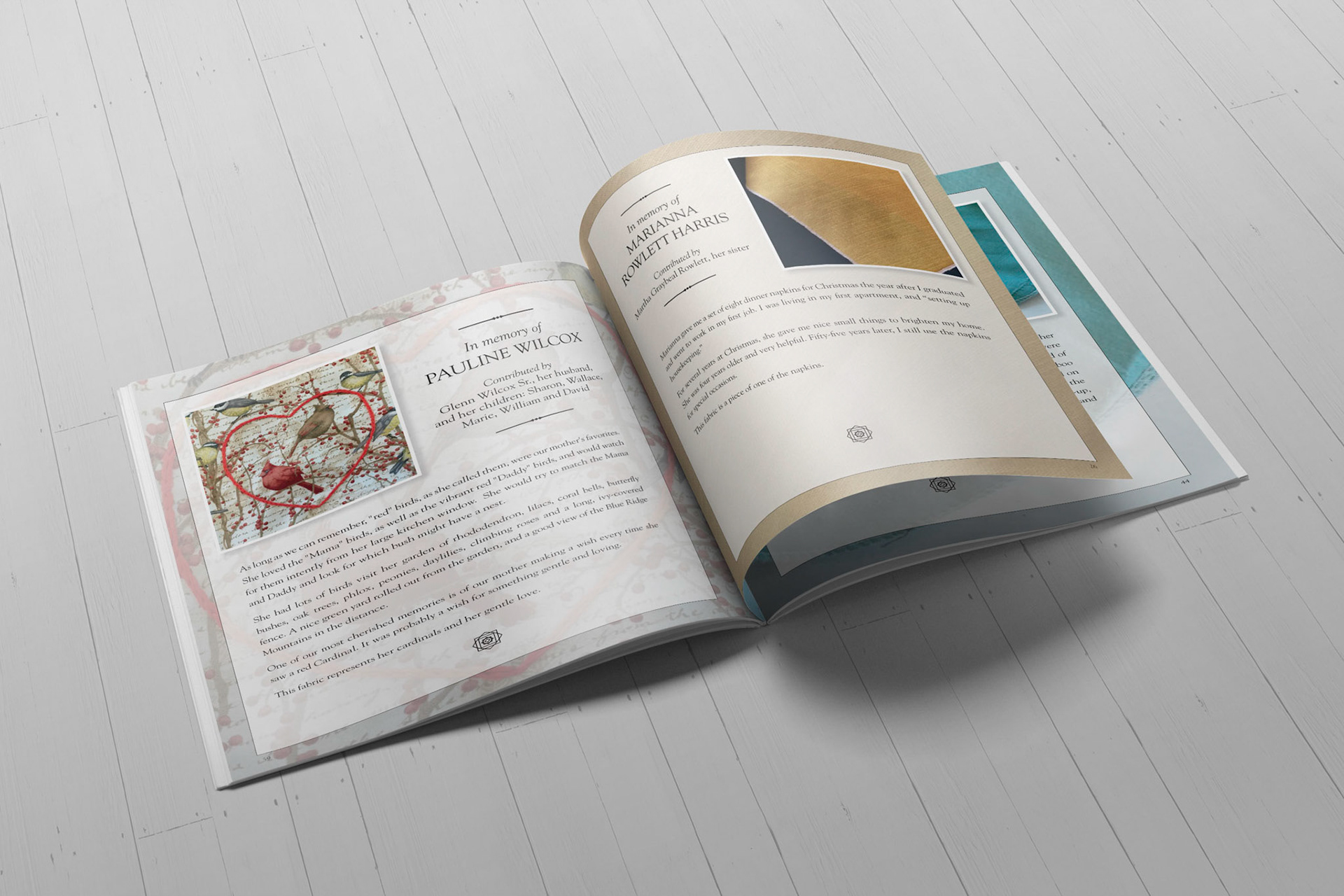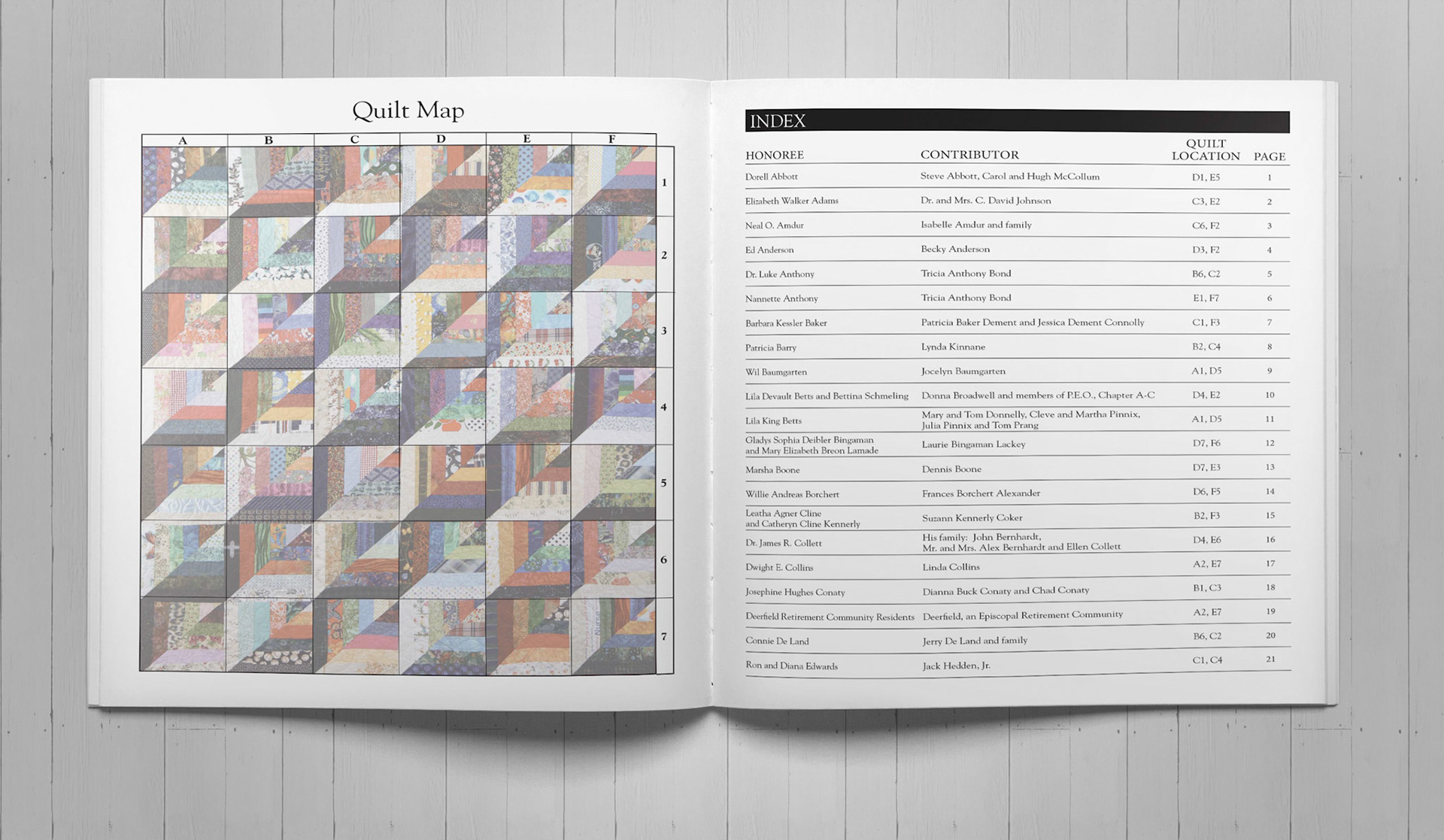 Images of the finished quilt.